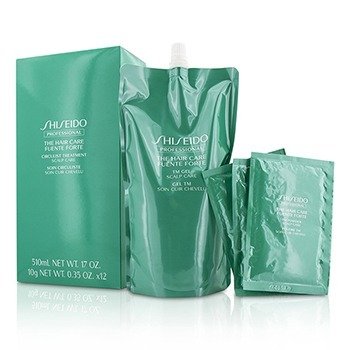 Shiseido The Hair Care Fuente Forte Circulist Tratamiento - Cuidado de Cuero Cabelludo (1x TM Gel 510ml + 12x TM Polvo 10g) -
Calificación :
The Hair Care Fuente Forte Circulist Treatment - Scalp Care (1x TM Gel 510ml + 12x TM Powder 10g)

Agregar a carrito
Productos originales 100% GARANTIZADOS
ENVÍO GRATIS por correo certificado con guía.
La entrega a España toma normalmente 7-14 días. Una vez el paquete este aclarado en aduanas será enviado por Correos de España.

30 días de garantía para reembolso. Si hay algún problema con el producto, envíenos un email y vamos a darle una solución garantizada.
Utilizamos PayPal para procesar pagos seguros, incluidos los pagos con tarjetas de crédito.
Su compra está protegida por la protección del comprador de PayPal. Si usted no recibe los productos que comprado, usted puede solicitar la devolución de su dinero.
Mi cabello está muy más fuerte y saludable, sin puntas dañadas o deshidratación. Sin duda es uno de los mejores tratamientos que he usado.